NRC External Review concluded in June 2021 –
and is now in 
implementation
The External Review Team tabled their final report, examining the functions, processes and structures of the NRC, in mid 2021. With most of the recommendations adopted, a new team of recent and current Rover Scouts were selected to work with the NRC to implement the accepted report recommendations.
 What is the NRC External Review?
At the 2019 National Rover Council (NRC) Conference, a series of systemic issues facing the NRC were identified. As a result the NRC has engaged an external review team to examine the NRC, its function, processes and structures.
The purpose of the NRC review is to improve the effectiveness of the NRC and its governance structures in order to deliver better outcomes for Rover Scouts in Australia.
The Review Team will examine:
The structure and functions of the NRC;
NRC meetings (online and in person), including voting systems;
Communication platforms and systems;
Document management systems;
Project management practices;
By-laws and governance documentation.
Consultations undertaken:
Discussions with Branch Rover Councils

Workshops at the 2020 and 2021 NRC Conferences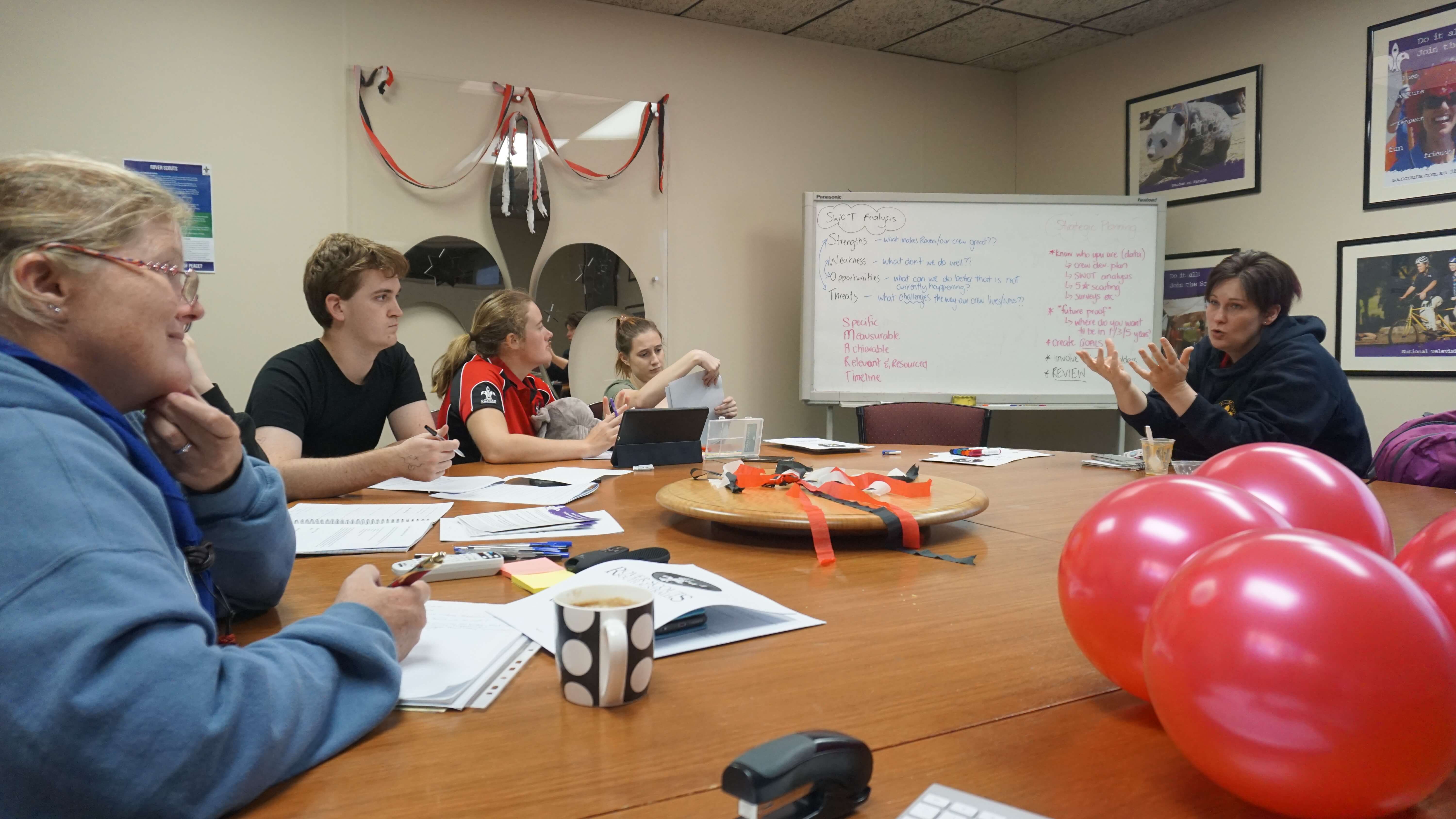 Final Report
The final report and recommendations of the Review Team were presented to the NRC in May 2021 and voted on in June 2021. The NRC resolved in October 2023 to make the report available here, for all Rover Scout section members to access:
NRC External Review Implementation
A team of current and recent Rover Scouts were appointed in July 2021 to implement the External Review recommendations that the NRC adopted. This team worked with the NRC Chair and NRC Adviser, reporting regularly at NRC meetings on progress through till the end of 2022.
The NRC Team is currently pulling together a report on the External Review Implementation, as a record to support continued implementation and to inform any future section reviews.